Because I want to see the raw data, I simply read the RX's output with digitalRead(rx_pin) whereby rx_pin is the pin where the receiver is put in. And then check if this changed.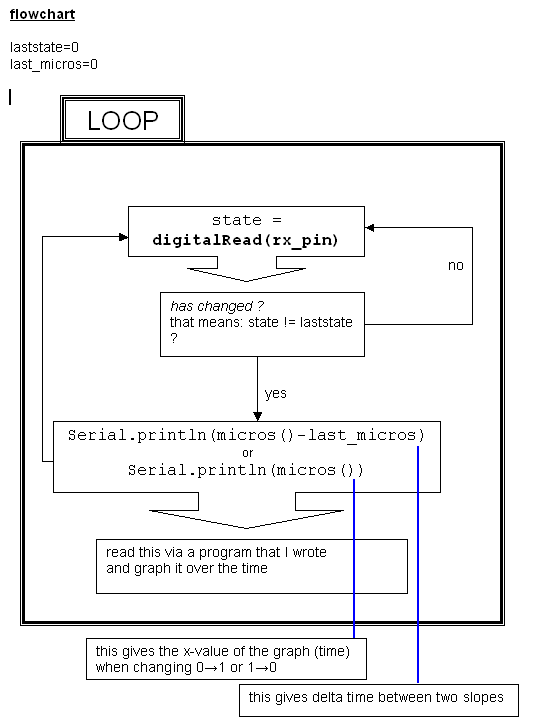 The program I wrote simply reads Serial input from COM port 10 and then saving these values in an array, depending of Odd(i) whereby i is the counter, it is drawn as 1 or 0. whereby odd(i) is the
function i%2==1 (modulo)
.
I think the problem is that the Serial transmission is too slow for the amount of data that is sent, therefore I wanted to directly putthe RX's ouptut in the microphone input and then getting the graph with Audacity. Is that possible?