Just got my shiny new XMOS Start Kit sample!!!
xCORE-Analog 8-core device with integrated debugger
micro-USB connection to host debugger
PCIe connector for sliceCARD add-on boards
0.1" header compatible with Raspberry PI
Two 4-zone cap sense sliders
3x3 LED matrix
2 additional LEDs
Push-button switch
4 ADC inputs
256KB SPI Flash
0.1" header for connecting additional startKITs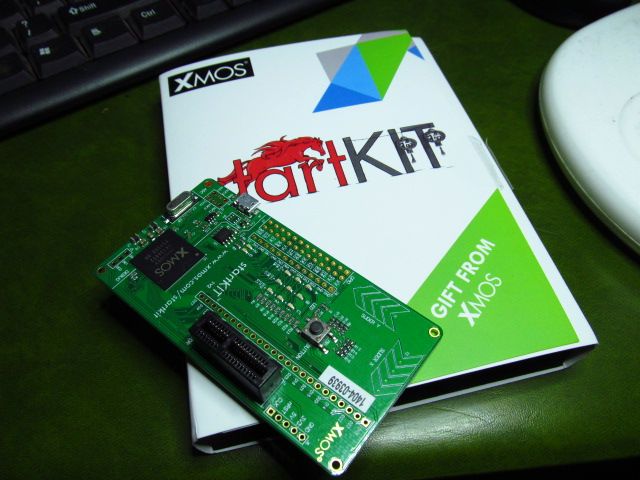 Not sure what I'll do with it yet!
As an aside...
I keep reading vitriolic comments, especially on Hack a Day about how bad the Arduino environment is, so far I think it's pretty good.
The XMOS composer software is nowhere as intuitive as Arduino, me thinks it'll be a steep learning curve!