The Mega 2560 has SPI on pins 50, 51, and 52. The Ethershield only physically covers pins 0-13, A0 - A5, AREF, 3 GNDs, 5V, 3.3V, and RESET. Pins 14-53, 2 GNDs, 2 5V, and A6-A15 are exposed. I combined the Ethershield and Mega 2560 images to show this.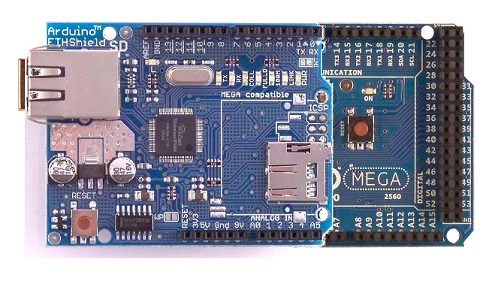 The 4th paragraph (line 1) of the Ethershield page indicates that it uses the SPI bus through the ICSP header. This would also explain why the Ethershield does not pass the ICSP header through. It is using it.
As for jumpering the pins that does not appear to be necessary. I have not seen any reference to that yet and the Ethershield is working fine at this time.