Samsung home printers seem to get referred to, in the hobby circles, as a very good make for doing TT prints .
I like your board BTW and in reference to your being able to 'publish' your PCB pattern I think your OK if it's not for profit.
I use PCB Wizard for my board design. I have an official disk I bought from maplins which runs under WINE in Linux. I also have a 'broken version' which runs off my USB stick. This makes it easy for me to take the stick to the printers with the file to be printed as well. So the printer inserts the stick on his PC fires up PCB wizard and opens the file to be printed.
I have no printer at all so this is a great help to me. I have also drawn up some 22mm diameter PCB's for LED arrays using 'The Gimp'. This allowed me to rotate the LED's to 'non- standard' attitudes. That is not just vertical and horizontal. I draw them up twice size then scale, convert to a PDF and off to the printers again.
If this link works you can see the words on the PCB to.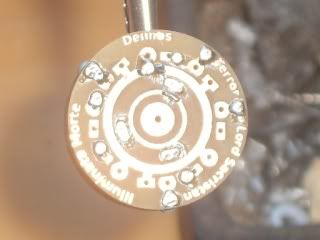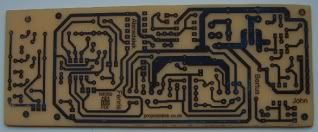 Some of the lettering is only 1.5mm high if that. I am fairly constantly surprised with how much closer I could make things....it's just having the nerve to do it. Using the 'if it ain't broken, don't fix it' mode of thinking  ;D
regards
Fenrisulfr