Thanks for your help guys
A picture says more then thousand worts.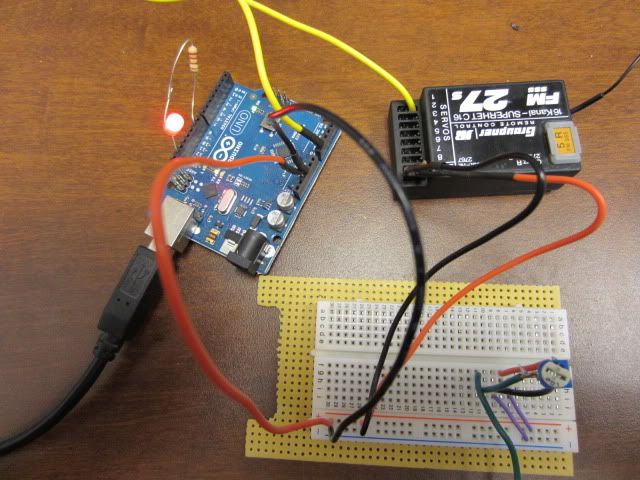 You see the poti on the beat board and the green wire in the bottom hooks up to A0 to control the LED.Works fine.
The box on top is the reciver from a remote control .
Each of the 8 slots for the servos has 3 pins.
Pemanent ground, permanent 5V, and signal.
The signal pin changes its voltage between .25 and .45V depending on the position of the control stick on the transmitter.
I would like to control two electric motors of a R/C controled tank with this setup.
Do you see somthing wrong with this setup?
Do you know of a better way to control the Arduino with a R/C.
Thanks
Tom