I took some data with two different transistors, a 2N3904 and a PN2222.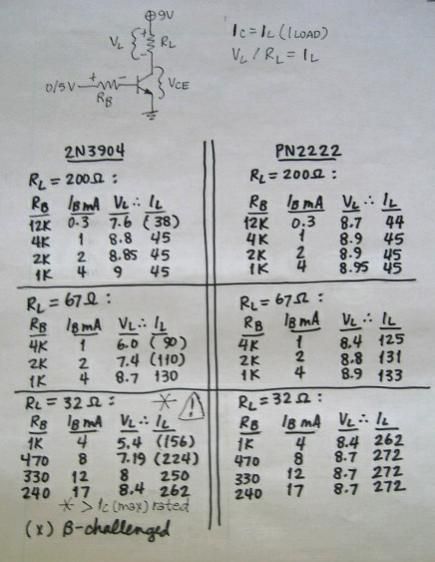 I ran the 2N3904 out past recommended Absolute Max.
What's not across the load (V
L
is across V
CE
.
Clearly, the PN2222 has more gain.
If you don't like comparing the 32Ω load data, the PN2222 does a lot better job with 67Ω load. It's able to sustain > 120mA collector current with 1mA base current.
I'm using resistors for load because I don't want to string out a bunch of LEDs.
[Given the 32Ω example: 3 Greens in series (= 6V) with a 220Ω resistor would result about 10mA; so, 24 of those circuits in parallel would have the same effect (240mA).]
> > > This is what I was trying to get you to do in Reply #101.