I'm fairly new to this and need your guidance to get started.
Here's my hardware list: 1) Arduino Mega 2560 2) 7.0" TFT LCD module Font IC 800x480 SSD1963 3) CTE TFT/SD Shield for Arduino MEGA 2560
Here's what I did: 1) Downloaded UTFT henning library from here http://www.henningkarlsen.com/electronics/library.php?id=51 2) used the sketch UTFT_Demo_800x480.ino 3) uncomment "#define CTE_DUE_SHIELD 1" in the HW_ARM_defines.h in the \hardware\arm folder of the UTFT library 4) changed the pinout to : UTFT myGLCD(CPLD,25,26,27,28); 5) provided external power supply to Arduino Mega 2560 (tried 12v DCC and USB)
The screen lights up but only shows the below. What am I doing wrong?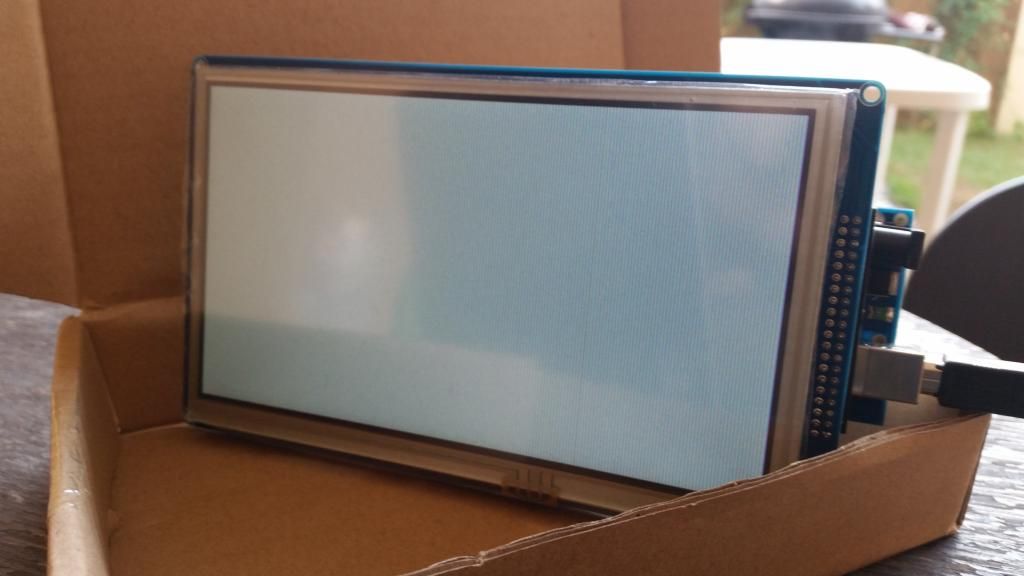 Cheers,