Not the first and not the last. I was bored tonight.
I took cues from a few different places. The FDTI cable is connected funny because I don't have any extra long male headers right now. Blink sketch, etc. Auto reset, etc.
Before someone says anything, that green LED lacks a resistor because it has an internal resistor (designed for 5V operation).
I did this because I plan to make a permanent custom Arduino on some soldering protoboards.
Only problem I had was switching TX and RX and subsequently having major issues, but I eventually figured that out. (Careful, this mistake caused some heating in my case.)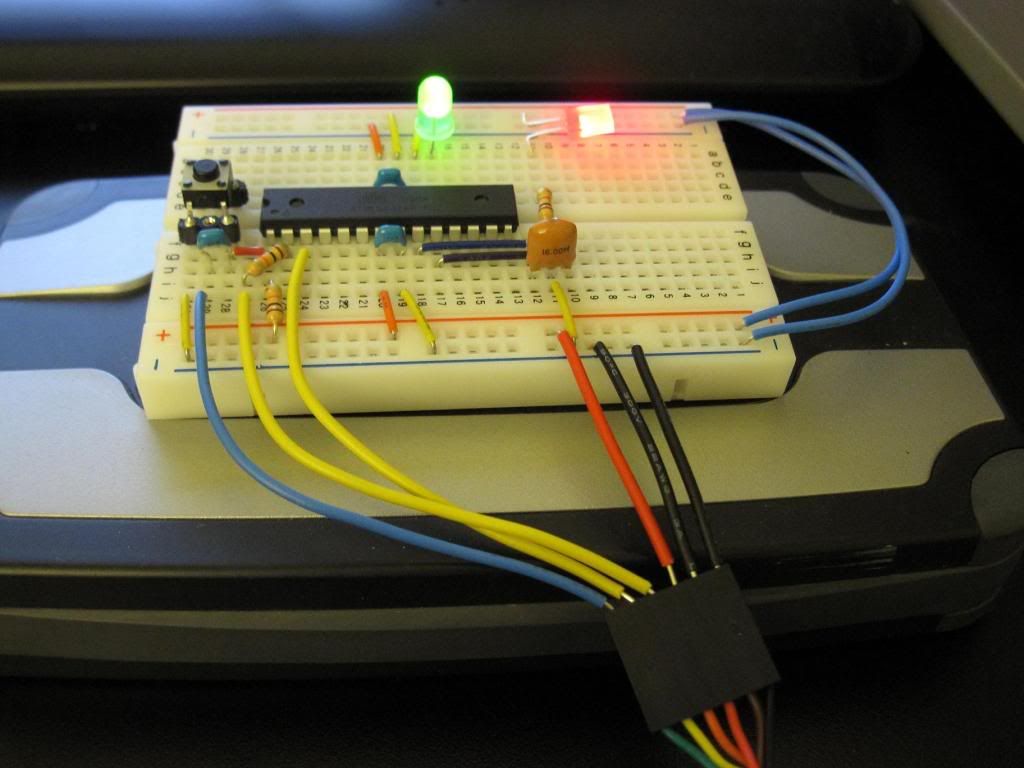 I'm posting this hoping it will be useful to someone.