Hello,
I am fairly new to the Arduino and am looking for the best way to power my project. I am working on an RFID ignition switch for a scooter. Here is a link to the battery they run off of:
http://www.amazon.com/YTZ7S-AGM-Maintenance-Free-Battery/dp/B0038MI338/ref=sr_1_2?s=automotive&ie=UTF8&qid=1335307216&sr=1-2
It is a 12v battery. The scooters do have a charging system as well. The only accessories that really exist are headlights, horn, turn signals and brake lights. I was contemplating just connecting it straight to the battery but fear that is not the safest bet. I was thinking of using the regulator circuit outlined here: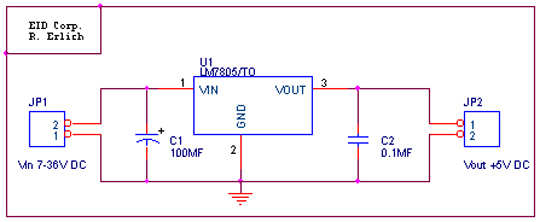 http://www.eidusa.com/Electronics_Voltage_Regulator.htm
I have a 7805CT lying around that I could use in my prototype. What would be the best course of action? Am I safe to just use the 12v power from the battery or should I incorporate a regulator?
Thanks in advance.