I have some troubles with my W5100 ethernet shield. It exactly the same as this one on picture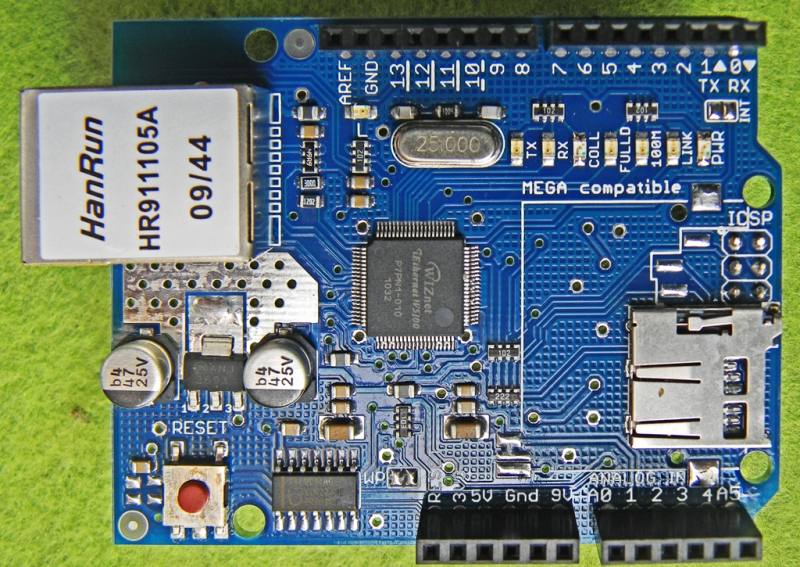 Im trying to make adapter board for this shield to use it on breadboard with Arduino Nano. I connect power pins(+5V,GND), other data pins (13,12,11,10,4) and reset pin. But when i program the arduino with basic WebServer sketch, i cannot get to arduino(yes i have set MAC and IP) If i use ethernet shield on Arduino Duemilanove i can connect to it without problems.
I think that this shield that im using does some communication through ICSP header.
Anyone with the same problem ?