I've got a really beginner question that is giving me some trouble. I'm following along with the Learning Tone (http://arduino.cc/en/Tutorial/Tone) example. I've been able to successfully produce the tone example, but I am a bit confused with the breadboard layout.
The following three pictures help show what I am referring to: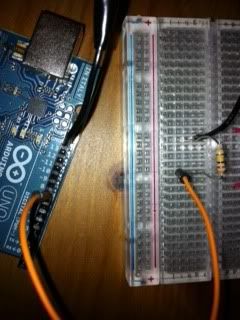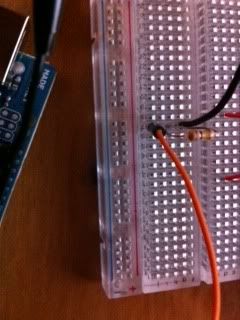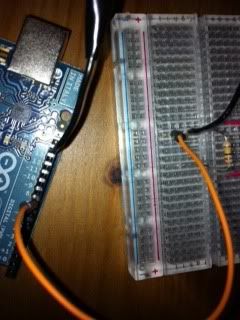 The black wire you see going to the breadboard is the positive, while the black cable going to the GND is GND. The left-most photo is the first setup I begin with--unsuccessful. The middle photo was my second attempt--successful--positive, resistor, jumper stacked in same column. And the right-most photo is my "just testing to see what happens" attempt--also successful--with the positive and jumper cable in same column, while the resistor is in the same position as the left-most image.
My question is: why didn't the first layout work? From some of the basic examples with LEDs and pushbuttons, the resistor and jumper cable were oriented in this manner. From what I can gather, the middle is obviously the correct layout, while the right-most is bypassing the resistor all together. Is that correct?