I was following this tutorial: https://www.makerguides.com/drv8825-stepper-motor-driver-arduino-tutorial/
I altered the source code to make it step very slowly (note that I am using "delay()" not "delayMilliseconds()")
#define dirPin 2
#define stepPin 3
#define stepsPerRevolution 200

void setup() {
  pinMode(stepPin, OUTPUT);
  pinMode(dirPin, OUTPUT);
}

void loop() {

  digitalWrite(dirPin, HIGH);
  for (int i = 0; i < stepsPerRevolution; i++) {
    digitalWrite(stepPin, HIGH);
    delay(20);
    digitalWrite(stepPin, LOW);
    delay(20);
  }
  delay(1000);

  digitalWrite(dirPin, LOW);
  for (int i = 0; i < stepsPerRevolution; i++) {
    digitalWrite(stepPin, HIGH);
    delay(20);
    digitalWrite(stepPin, LOW);
    delay(20);
  }
  delay(1000);
 }

I have this motor: https://datasheetspdf.com/datasheet/17HS4401S.html
I am using a 12v 2amp switching "wall wart" power supply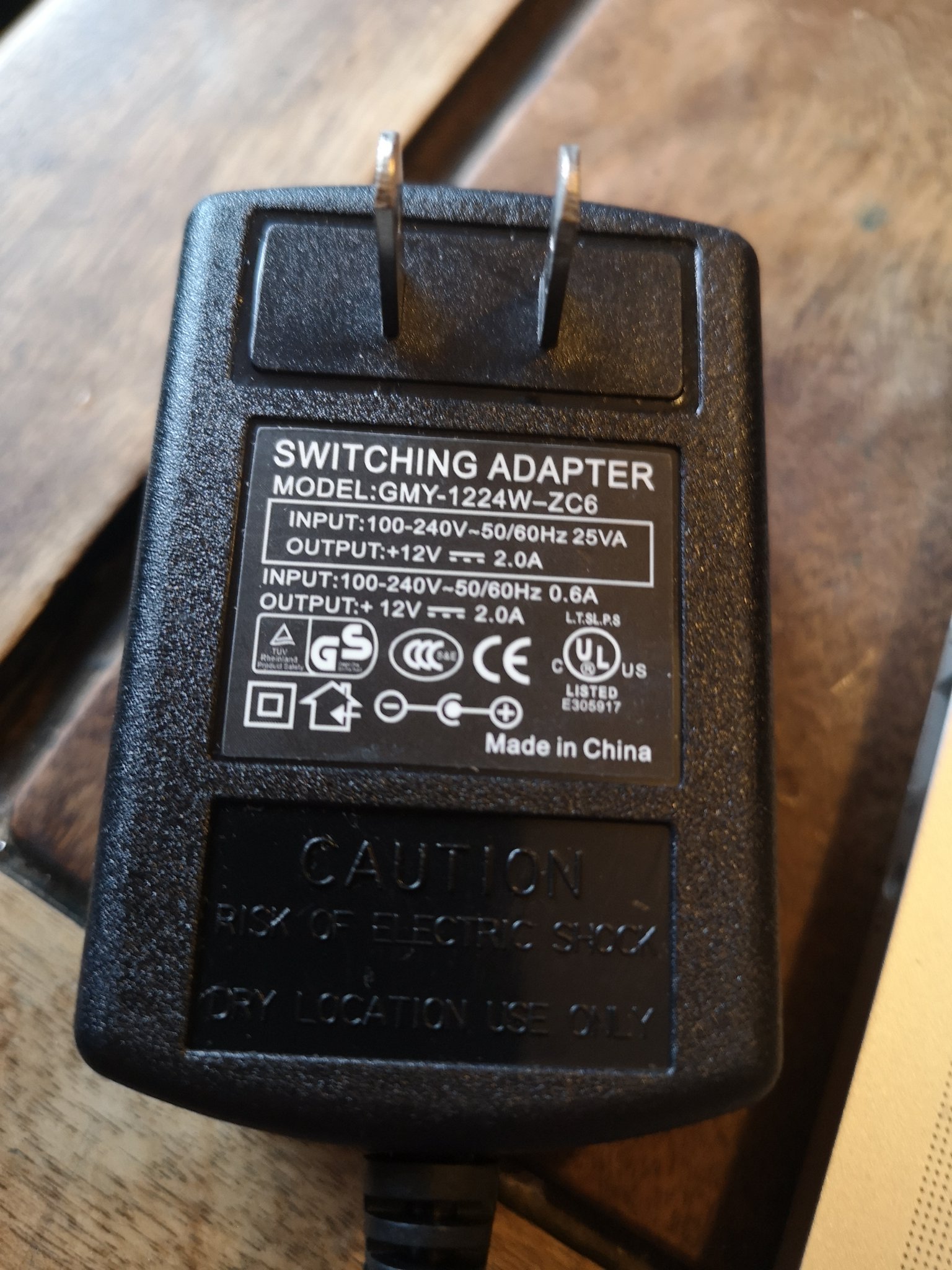 the drv8825 looks identical to the Pololu, but does not have their logo.
I followed the advice in the tutorial and cautiously set the potentiometer so that my voltage meter read a vref of .5 volts, and tried an abcd and a bacd wiring; neither rotated.
I tried fiddling with the potentiometer, that did not make it rotate.
I read many people having similar issues , the main advice that I saw was to switch around which of the 4 stepper wires go to which of the 4 pins on the driver. Therefore, I tried all 7 possible combinations: abcd bacd cbad dbca acbd adcb abdc
none resulted in a rotating motor. I tried swapping my drv8825 for another one (I bought a pack of 5) and got the same result. I tried switching my stepper motor for another from the box, and again, same result.
so, I have adjusted- * the connections to the motor * the settings on the potentiometer * the number of steps per second (now very very slow) * swapping parts
I have not tried other power supplies. perhaps this is the issue? is 12v 1a wrong? is a switching supply a bad idea?
is there perhaps something else wrong, that I have not tried? is it possible the circuit in the tutorial needs modification? anybody have any advice on what I might try?