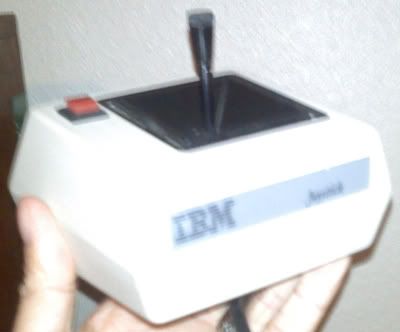 I found this cool IBM joystick at an electronic components store. It takes me back to just being born. Anyway as newb, how do I begin to figure out how to connect this to my arduino?
So far I have 'arduino2flash' and Flash working for me so I can listen for stuff and get readings easily. I'm just not sure how to figure out what is ground, data, etc.
Looking at the plug, I see 8 holes/pin slots, one slot is covered with plastic, and another is empty looking with no metal inside. I'm amusing there are 6 pins.
The joystick moves as if it has two potentiometers. There are two push buttons, and two rotating dials on the sides of the joystick (not sure what their purpose is yet).
I'm taking out the screw driver shortly!
Thanks for any advice in advance.