So I picked up an "LED disco light" off Ebay:
http://www.ebay.com/itm/280995441549?ssPageName=STRK:MEWAX:IT&_trksid=p3984.m1423.l2649
(If that link is broken, try searching for "DMX512 Disco DJ Stage Lighting Digital LED RGB Crystal Ball Effect Light").
Anyway, the light is great, but the programming is awful. For example there's no way to make the lights stay still or even slow down much, so its super frenetic. My solution has been to put a disconnect switch on the stepper motor, which works, but I was thinking the much more interesting and educational route would be to make it all controlled by an Arduino.
Here's 2 pictures of the servo motor that rotates the LEDs: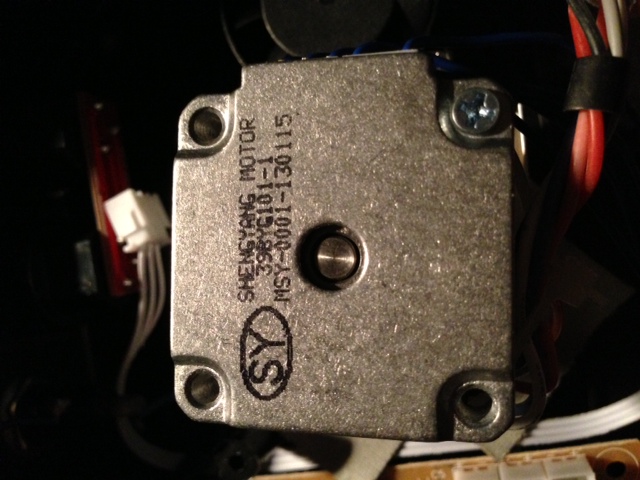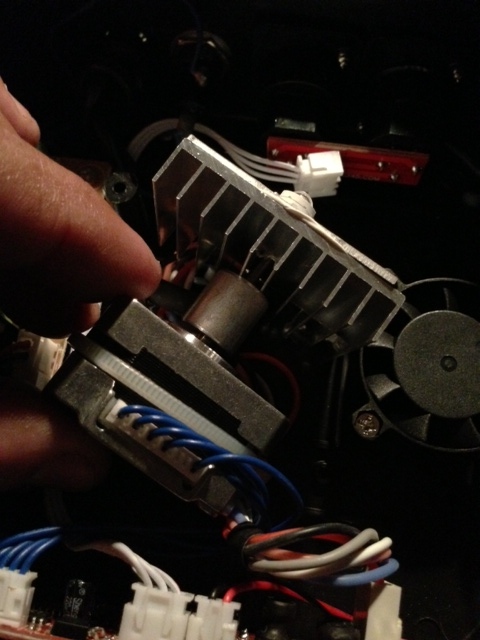 Edit: here's the data sheet: http://store.kysanelectronics.com/servlet/-strse-70050/39BYG101/Detail (thanks JimboZA!)
As you can see, the stepper motor has 5 wires: 4 grouped together and 1 set apart.
Wondering if anyone has any tips for controlling that?
One interesting feature is it has a clutch on it, so if it turns against the wires it will simply slip instead of putting much pressure on the wires. So even if I had imperfect control of the motor, I'd be unlikely to damage anything.
Or, failing that, a replacement motor? Its pretty beefy, about 3 inches tall, though that's probably overkill as it only holds 6 LEDs and a small heatsink.
And on the subject of those LEDs, if possible I'd also love to control those. They're 3 watts each though. Any tips on controlling those, ideally with a bit of PWM fading?