I created a circuit from this example: http://www.instructables.com/id/Power-LED_s---simplest-light-with-constant-current/step2/Specs-Function/
I basically just put 3 of them in parallel because I am using a common anode RGB Led.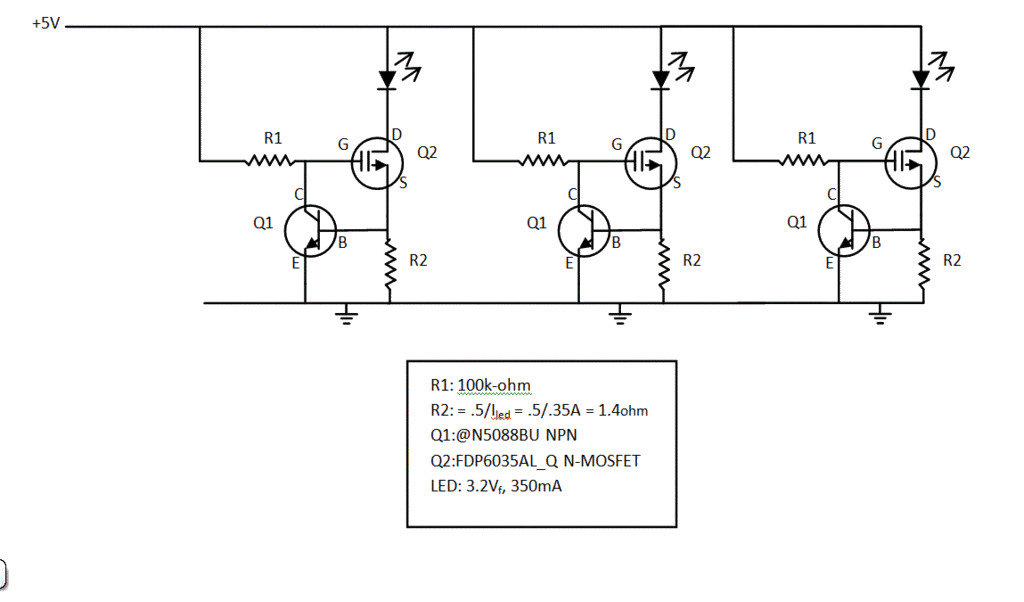 Can anyone tell me if there is anything wrong with this circuit? Also, would I be able to switch each individual LED on and off by placing a TLC5941 like in this: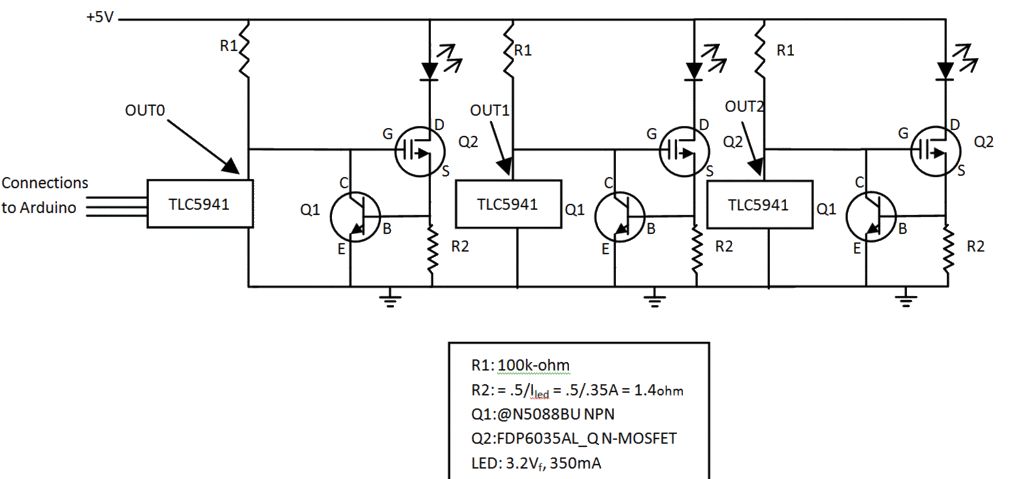 Where the 3 tlc5941 chips are actually one chip only using different channels.
I could be thinking about this completely wrong so any feedback is greatly appreciated.