I posted a circuit awhile back and a number of people said it would never work. Well because so many implied that I was crazy or worse I went ahead and built the circuit. Here is the schematic I originally posted:
Now I don't have a 24 volt source but I do have an 18 volt source. Also I only had 7809 and 7909 regulators not the 7815 and the 7915 in the schematic but the concept is the same. Here is the circuit working.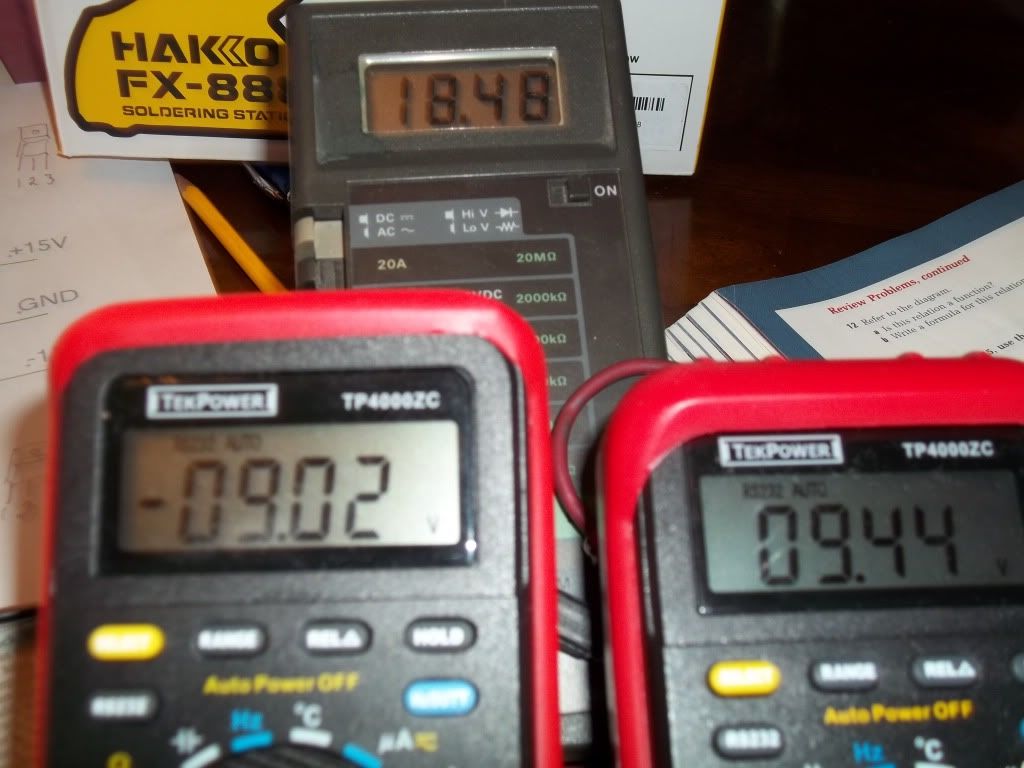 The gray meter in the back is the supply voltage. The meters in the front shows the output of the 7809 regulator and the output of the 7909 regulator (the 7909 is the negative value). Now I probably should throw some caps at the circuit but this shows it works.
So my point here is don't believe the nay sayers. There seems to be a number of people that want to insult and degrade people. So for those just ignore them. If someone wants to help you, or you want to help, those are the people you need to associate with. Remember you can always build the circuit and see for yourself.