I was told to post here.. I asked for some help first in the programming section as I was trying to time the delay of the system I had. (original post http://arduino.cc/forum/index.php?topic=118770.new;topicseen#new )
My first "big" arduino project... using salvaged parts to make a lightning trigger.
A tiny solar cell from a DOA solar thermometer.. An optical isolator from a powersupply a potentiometer scavenged from a tv aerial booster... a couple of other bits & pieces...
Here's a pic of the components..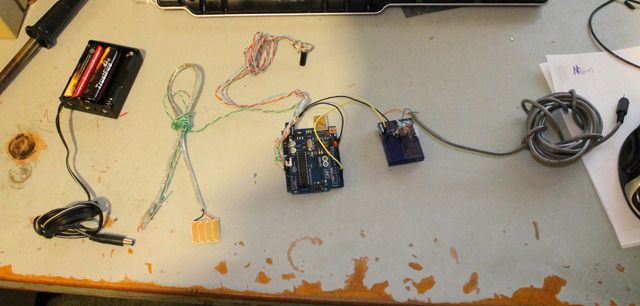 and then the result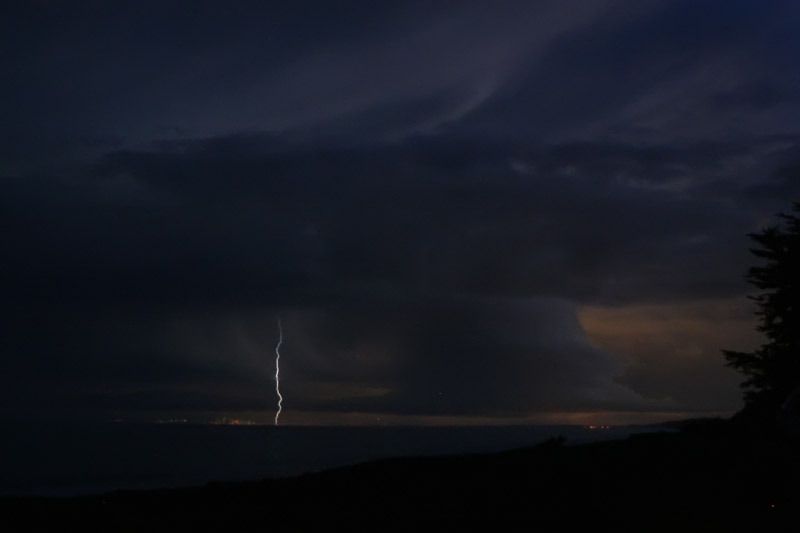 code.. messy but I am using rusty skills.... and hey - it worked!
/*
   Lighttrigger by _6ix (Kyle)
   Pot on blue & Bluewhite to +5v & gnd .brown to A0
   solar to earth & a1
   isolator pin 1 to D2 via resistor
   iso pin 3 to gnd.
   iso pin 4 to camera ground.
   iso pin2 to camera trigger gnd and iso pin2 to camera fire (red)
  */
  
int led = 13;
int trigger = 2;
int potPin = A0;
int lightValue = 0;
int sensitivityValue = 0;

void setup() {
//  Serial.begin(9600);
   pinMode(led, OUTPUT); 
   pinMode(trigger, OUTPUT);
}

void loop() {
   
int sensitivityValue = analogRead(potPin);  
int lightValue = analogRead(A1);  
      if (lightValue *1.5 > sensitivityValue){ 
        digitalWrite(led, HIGH);
        digitalWrite(trigger, HIGH);
        delay(1500);
        digitalWrite(led, LOW);
        digitalWrite(trigger, LOW);
       }

//Serial.println(sensitivityValue);
//Serial.println(lightValue);
}