Hoping someone can point me in the right direction. I am trying to measure the angle of light refraction through a prism (labeled as "base" in the diagram below) that is filled with a liquid. I will not know the refractive index of the liquid. See this diagram: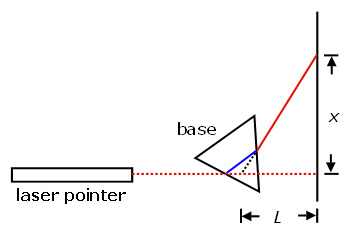 The biggest hurdle I am encountering is how do I measure "X" with a sensor? Basically the location the laser hits the back wall. I will already know "L", and with "X" it is simple trigonometry to figure out the angle.
Any ideas? Thanks in advance!