Hello! i have a problem with my nRF24L01 2.4Ghz wireless modules and i need your help please!! these are my items (i have 2 same of that):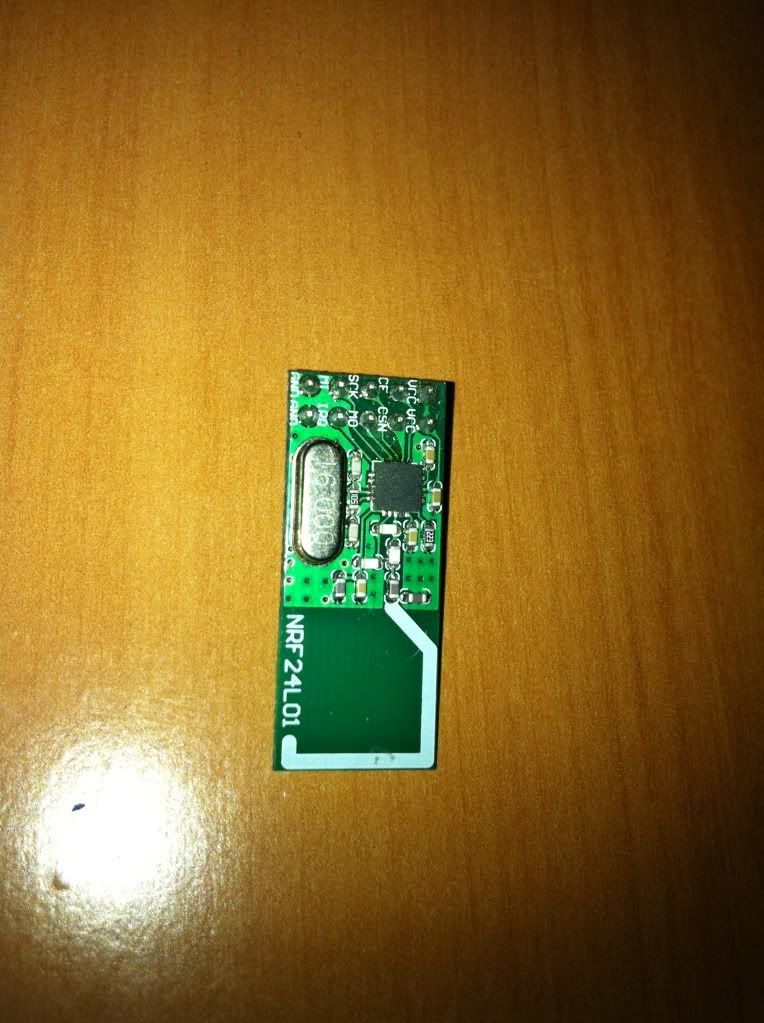 I am using the Mirf library with it and i connected the pins as described (except pin CSN is connected to Arduino pin no.9 instead of pin no.7)! i tried the ping example of the Mirf library and my problem is that my server sends only one reply and then it stops! i didnt change the code so the loop should send again and again and again, but for me it stops after one reply! on client i got correct the first ping with number but after that i get only "Timeout on response from server!" If i close the serial monitor and open it again then the server sends again only one correct response and then it stops again. On the other way if i change the server to client and the client to server then the server is working correct but the client is not working at all! Alternatively i used an other code to send integers from one to the other and i have the same results! server sends only one packet and client gets it correct and then it stops and if i change server with client and client with server then server sends correct but client gets 0! My guess is that one or both of the nRF24L01 are dead or some of their pins are dead but i am not sure. Please i need your help!
my second quetion is that my nRF24L01 as you can see on the picture has 10 pins with two Vcc and two GND pins! So why do i have two Vcc and two GND pins?
Please i need your help! thanks in advance!