Hey, I found a while ago that bluetooth modules have general I/O pins on them. They aren't usually connected to anything but I've read that they can be used.
The question is... how do you programme a bluetooth module ? It isn't really explained in the datasheets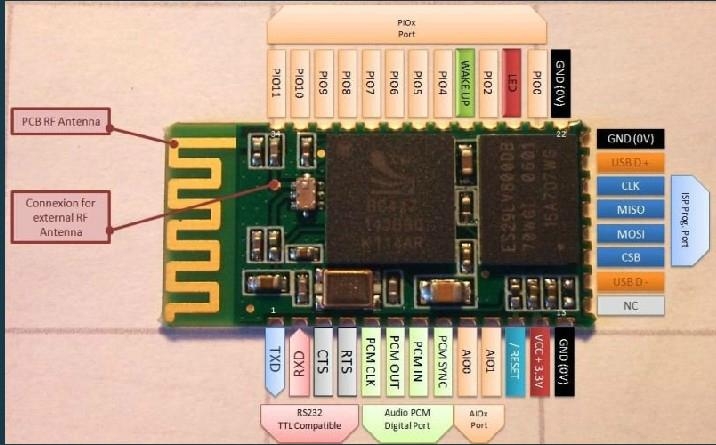 Datasheer of btm222 module -> http://www.kamami.pl/dl/btm222_datasheet.pdf
That got me thinking... if there are general purporse I/Os can I programme the module and use it without a microcotroller (as it apparently has a mircocontroller on board anyway)? That would be great for wireless sensors or applications that require to switch a few relays.