We make this Robot Camera Kits With 2.8" 65K touch TFT Display (Arduino Compatible)
It includes camera, screen and control board. Control board is placed on the back of the screen. Camera sensor generates image data which is then processed real-timely by control board and displayed on the screen. The Screen is 2.8 " and 65K color, supporting touch TFT function. Camera is 30W Pixel OV7670 camera, which can supuly distinct image for normal use.
Control board is integrated with Atmega 32. So it is compatible with Arduino, which makes it possible to communicate with Arduino easily. Many interfaces on the control board are still reliable, including 4-channel ADC, 1 channel USART, ISP port and 2 channel PWM, which makes function development much easier. :)
5V power is supplied to the control board via USB port, without any special requirement for power module. OV7670 screen's power supply is 2.8 ~ 3.0V, which is TTL level for most of MCU. TD/SD card can be connected to SPI port, which makes image storage possible. Camera interface is plug-in mode. It is very easy to connect or disconnect with control board. Control board and camera can be used separately. :)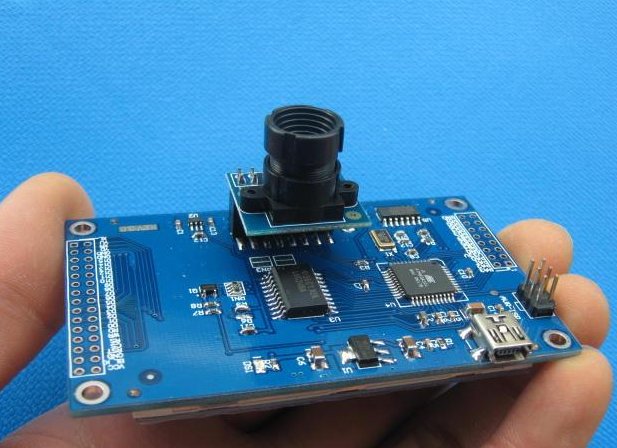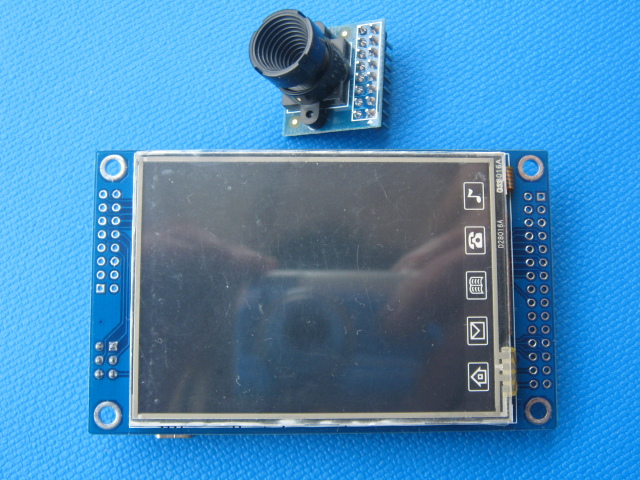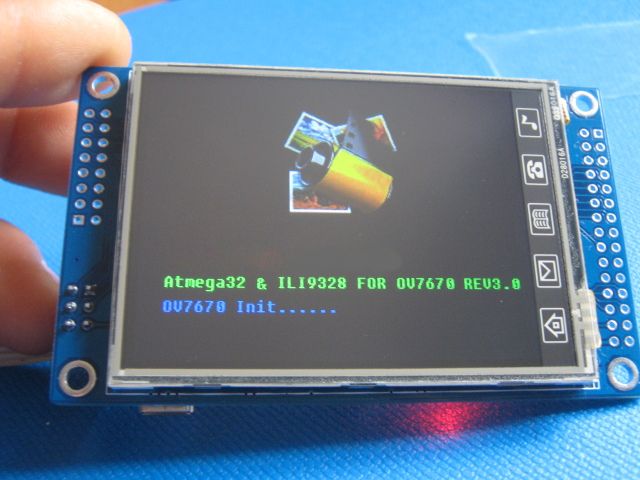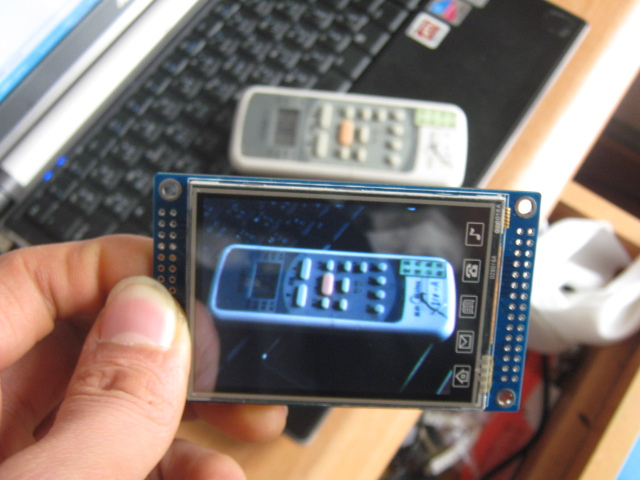 Our module is more powerful, it can achieve:
TFT take a photograph real time when you need
show the picture at the same time
storage the picture you take automaticly
read data from SD card;
read data from TF card;
send data to LCD screen for display;
read touchscreen input;
control touchscreen input by a button
get time from RTC.
and some other more update
We will release new version soon ,which is more powerful than this version......
More information will update soon............... ;) ;) ;) ;)