Hi all,
I would like to use the arduino board to develop a very small, very simple circuit. I want to be able to send simple high/low commands over USB to turn LEDs on and off. They will be status lights for computers in a test environment.
I'm going to make something about the size of a USB flash drive with three LEDs, a microcontroller, and not much else. This is a very basic prototype of it (basically just an led + resistor on the power rails of the USB connector).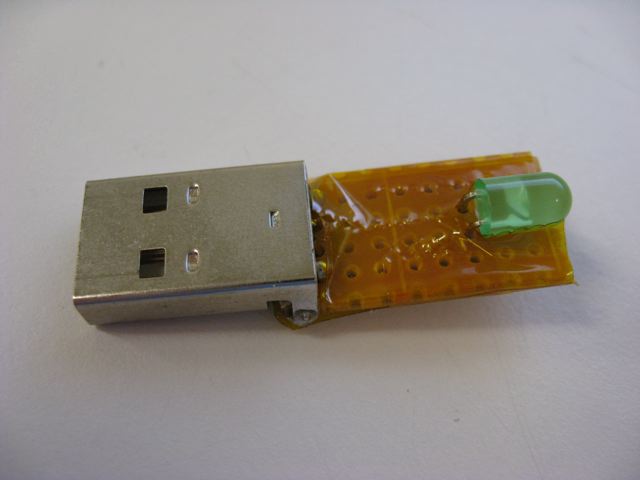 The electronics portion of it will be simple, I've already got it worked out. But since I'm going to make a bunch of them, I want to save cost by not including the FTDI part. Is there example code for USB communication without it?
I'd also like to leave the crystal off and use the ATMega168's built-in oscillator. Think this will be a problem?
Thanks!