So I decided to make a POV device myself. The POV I built uses 16 LEDs instead of the usual 8. And I wrote a small program to encode the images into binaries that can be parsed by the POV device. So you can pretty much display anything that you can put in an image.
For instance, this is how the following image (Arduino :))

shows up on the POV display: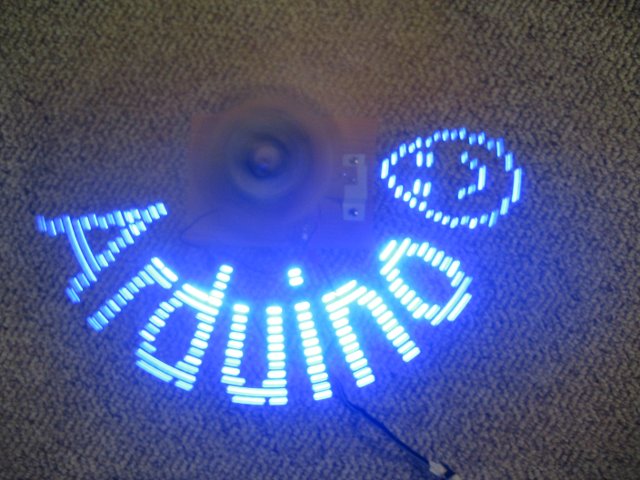 I have a write up on this project on my blog (http://www.kerrywong.com/2010/08/19/pov-and-pov-image-encoder/]).