Hi to everybody,
I managed to use a DAC MCP4922 with my Arduino DUE and now I would like to use also an ethernet shield.
At the moment to use the DAC I´m taking the SPI pins directly from the Arduino Board as in the following picture: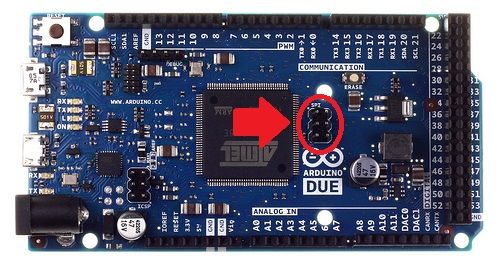 When I will plug in the Ethernet Shield those pins will be occluded.
I would like to know to what pins on the ethernet shield they will correspond.
Thanks in advance for your replies, Fabrizio.