I came across some very nice pictures.
It's from a Dutch site so I translated the comments. LINK: http://www.circuitsonline.net/forum/view/85013/7 Pictures by RobinF. He removed the chip housing with sulphuric acid. OUCH! :drooling_face:
Real / Fake Maxim 7219 compared:
UPPER: Real Maxim 7219 LOWER: Ebay Maxim 7219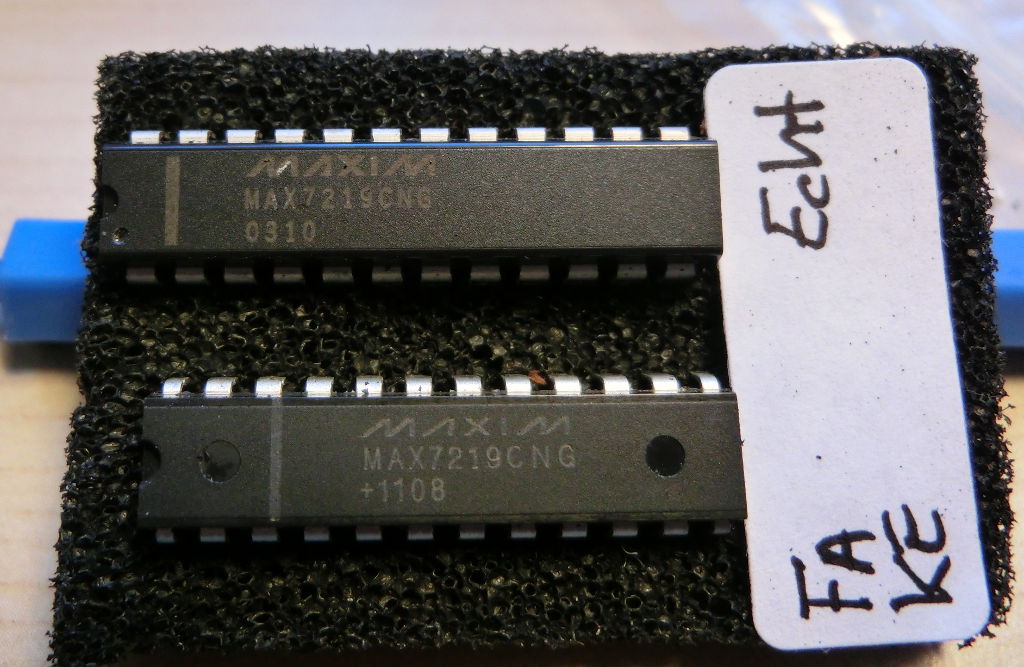 REAL MAXIM:
This is the circuit inside the upper chip on the first photo. The layout seems to be the same as on the Maxim Datasheet page 14: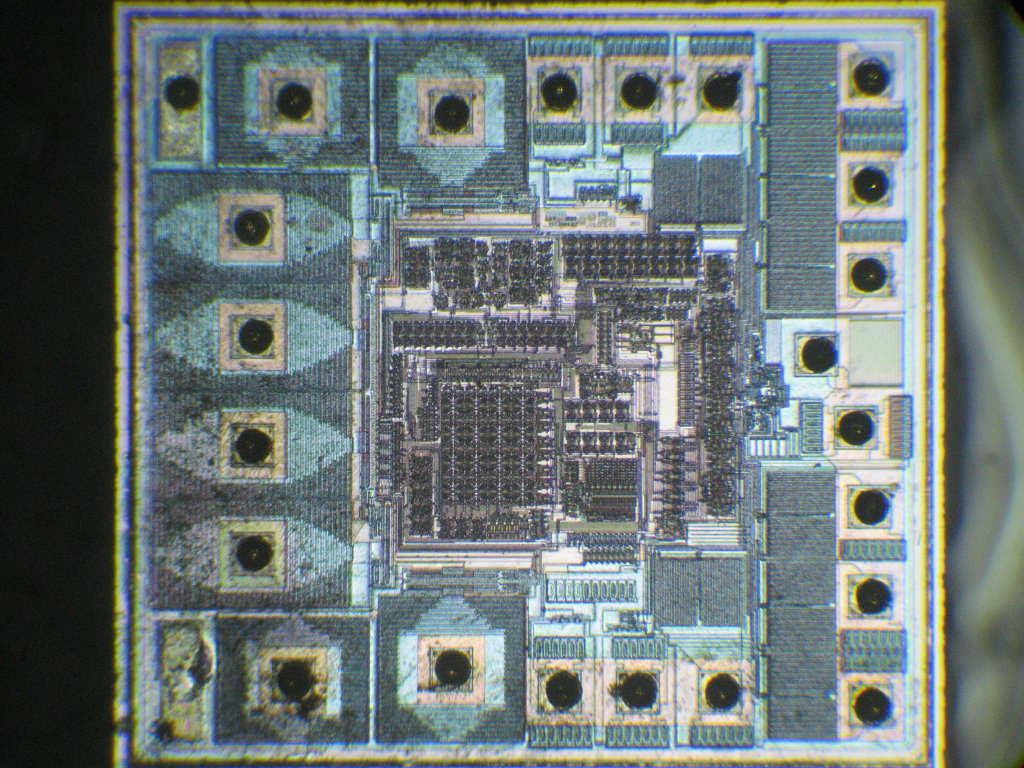 The chip is 2mm x 2mm (0.0078" x 0.0078")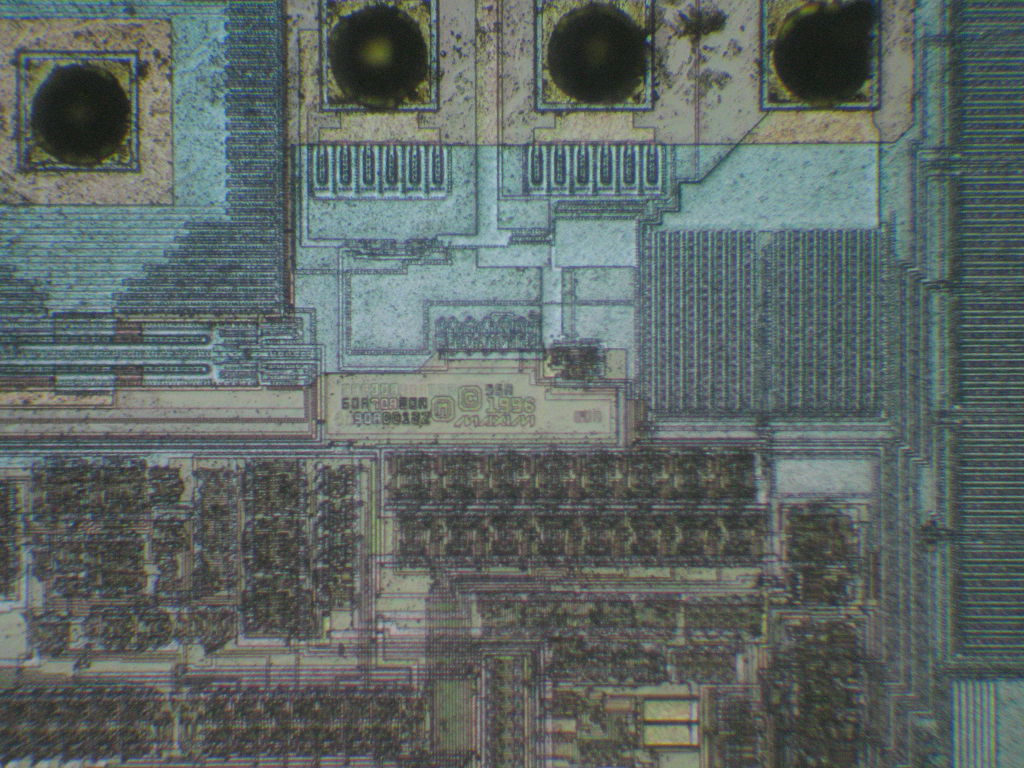 Indeed, this chip seems to be the real one: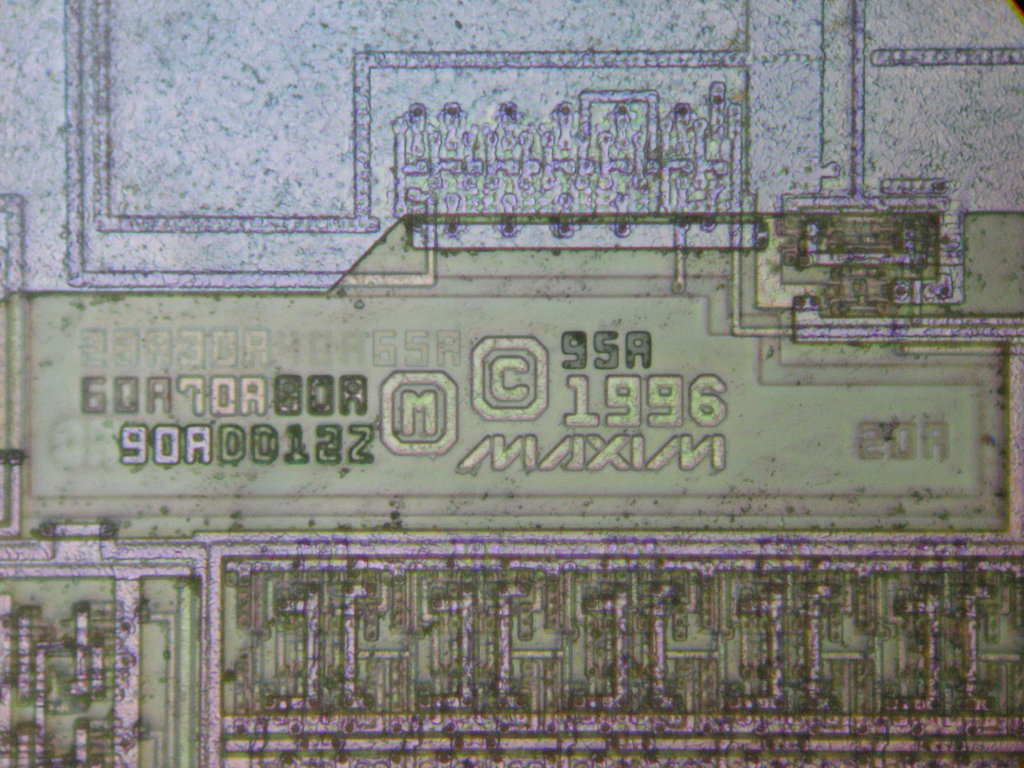 FAKE Maxim 7219: This is a photo of the inside of the lower chip on the first photo: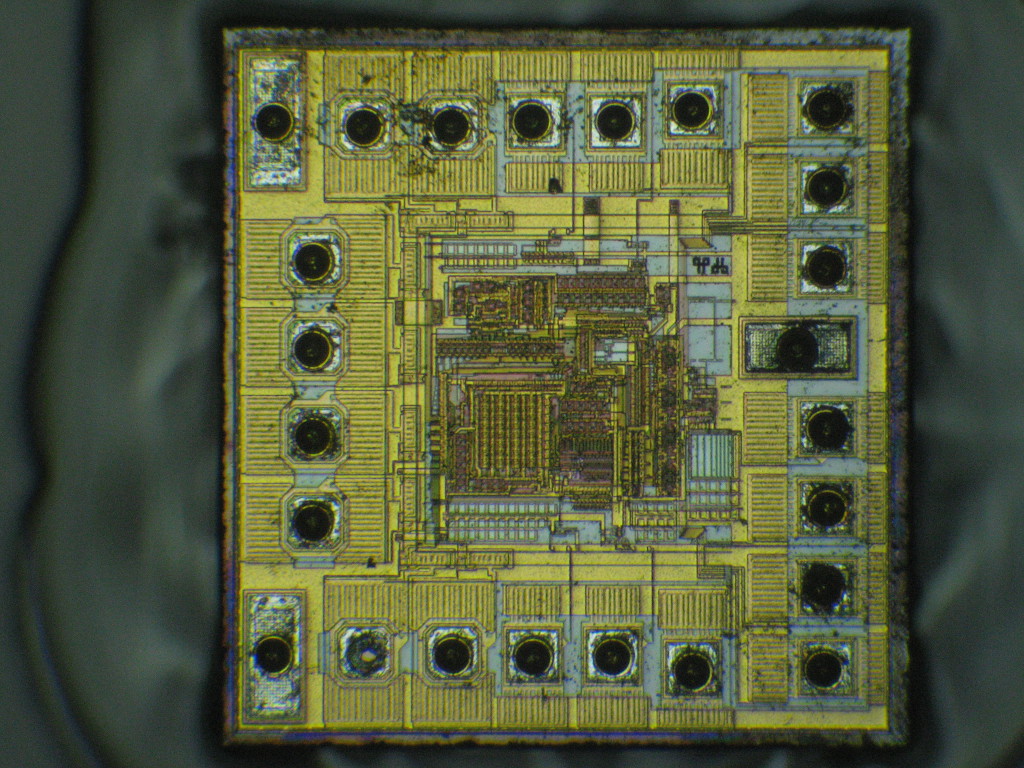 This chip is 1mm x 1mm (0.0039" x 0.0039"). Seems to be a more modern production technology? No text on the chip surface, only a scissor like image...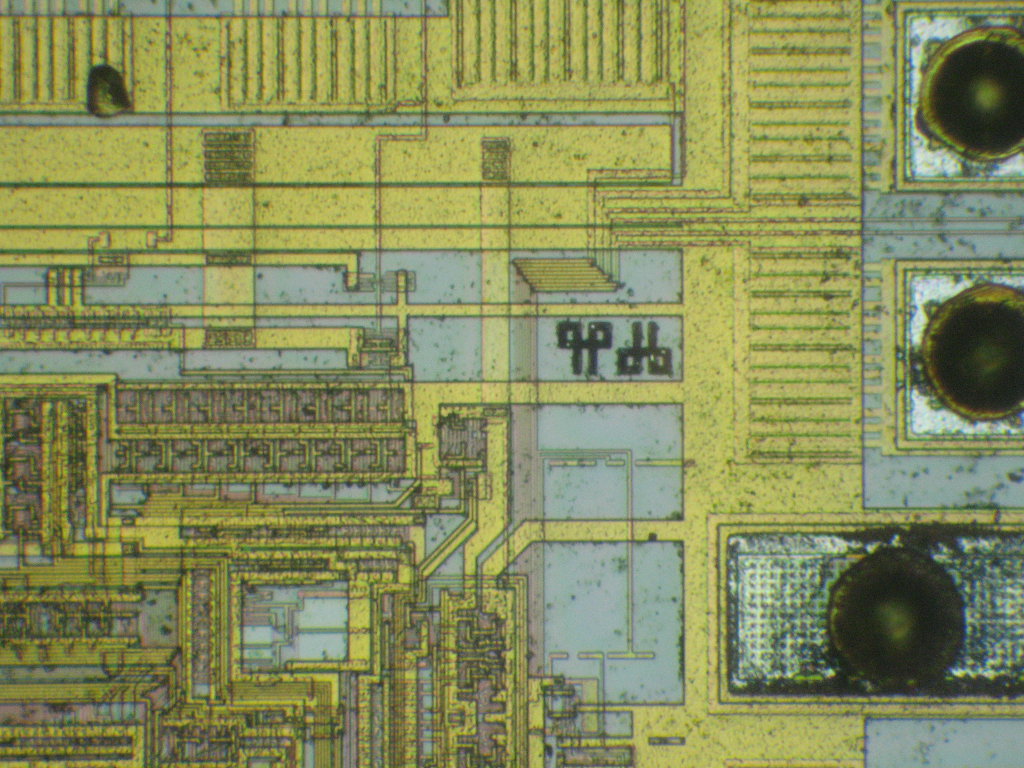 comments from Picaxe thread as pointed out by PaulRB: http://www.picaxeforum.co.uk/showthread.php?22481-Real-or-fake
Note that: - the end pins are "half pins" - shown as "full-pins" on the Maxim datasheet - the two moulding marks on the top - the lack of a dimple by pin one - underneath perhaps - two moulding marks with two alphanumerics in each and no extra printing? - end to end 1.171 inches - the vertical bar on the top somewhat inboard and full width