Hi,
So I know there's quite a few posts about CAN already, but I'm really struggling to get this to work.
I've recently purchased a MCP "module" that looks like this: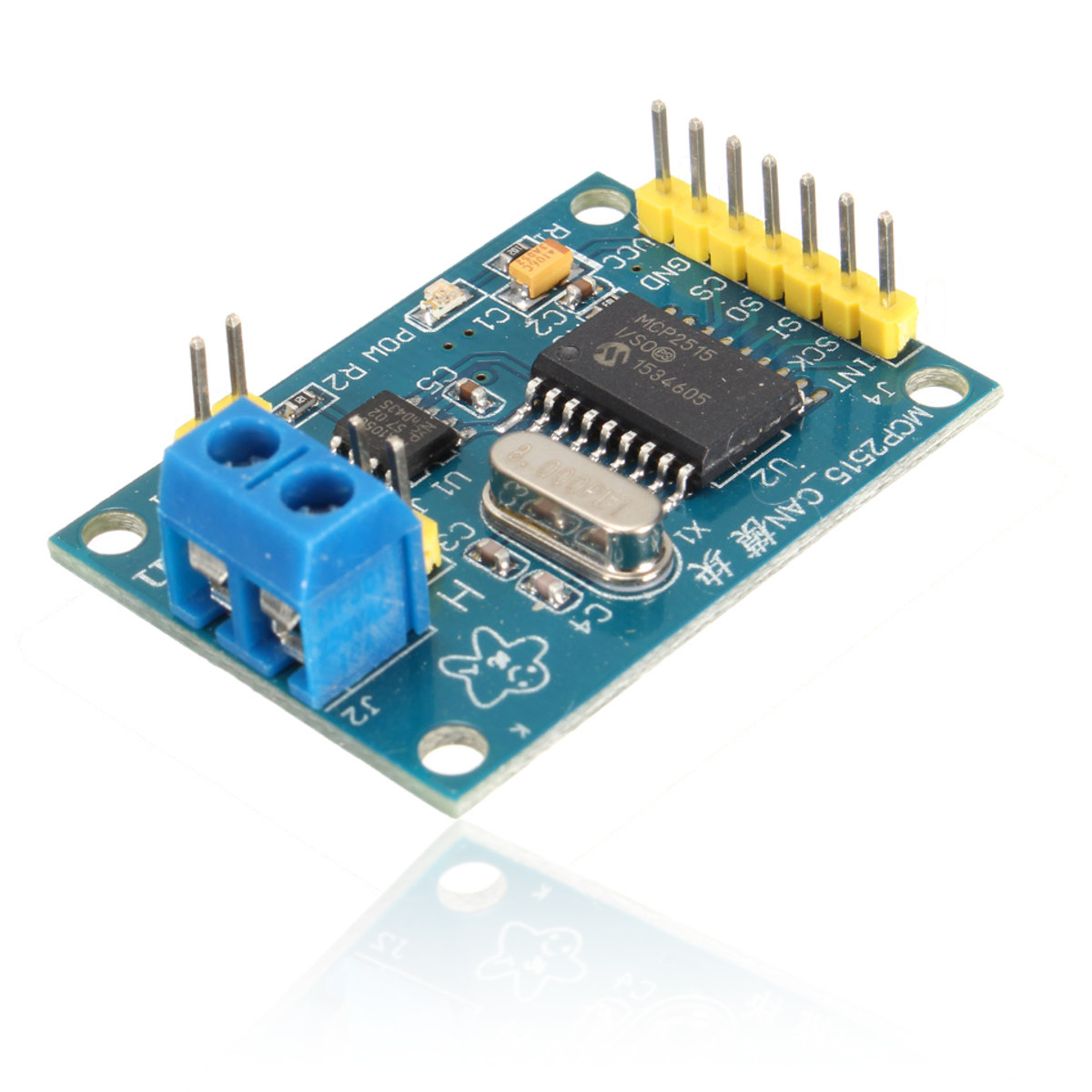 First hurdle was finding out the 8MHz crystal didn't work with the Seeedstudio/Coryjfowler's examples - so I went ahead and swapped that out for a 16MHz crystal from Maplin.
I'm currently having issues getting it work still. I've tried Seeedstudio's library, and even followed the advice about using the ICSP headers on the Mega for SCK, SI and SO (And changing CS to pin 9). I've then also tried using pin 50,51,52, and 53 for the SPI lines too.
When running the Coreyjfowler's receive example in debug mode, I get "Enter setting mode fall" which is obviously an issue communicating with the MCP2515 chip to set it Baudrate etc. As mentioned I've tried numerous different pin locations for this, but no matter what, I can't seem to get this to work!
I then tried the sketch posted by Tobias K. here:
http://www.mikrocontroller.net/topic/216833
It returned simply "MCP2515 status: 0" most of the time. I thought I'd try pushing my connections on the MCP module side of things a little harder to ensure they were secure - as I did this, it returned a status of "111111", but I suspect this was due to me perhaps somehow shorting the pins on the back of the module with my thumb more than a loose connection.
Unfortunately I don't speak German, and translate gave some sketchy results, but it seemed to be a hardware issue?
Has anyone got any advice on how to proceed here at all? I've "wasted" more time than I care to admit switching pins around, and trying different libraries and fixes elsewhere. So any suggestions are welcome!