Hey gang..
In an effort to understand.. and not just 'follow' a schematic..
I have a question between these two 'amp' layouts.. (its a 2-parter!) :D

and here is another diagram/schematic I have of an LM386 amp being used in audio output..etc (this is a PIC based project though, no DAC I believe it was direct PWM output from pin)... not sure if that matters though for this question??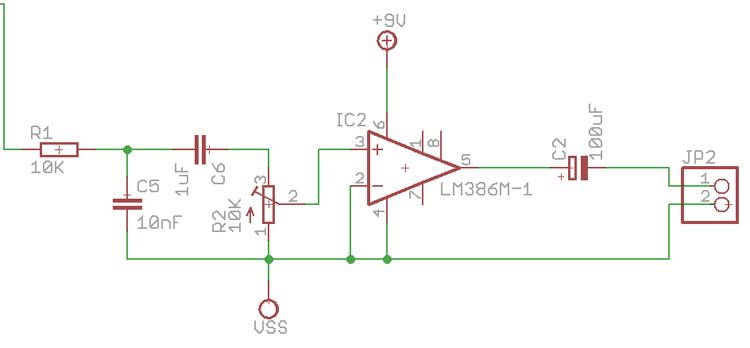 I see some differences...
1.) There is an area on my schematic where pins 4 & 5 are connected by resistor (R7) & a cap (C15)..but this is NOT on the PIC based schematic.. Im not sure of its 'use'...
(which is part of the schematic/questions I had help on)
thanks!! :)