I got to thinking about one comes to the 'values' of caps used for decoupling their power lines/rails..
read some threads.. and came across this: [u]"That is why you have to use both a small cap 10 to 100 nF in parallel with a big one 10 to 100uF."[/u]
I went back and looked at a schematic I made (and posted for review).. and noone seemed to point that out to me on this project?? How crucial is it to have TWO caps in parallel on the regulated lines from the vReg?
(and Im not thinking that 22uF is WAY to big to have a cap on the input of the vReg lines?)
So for this diagram/schematic..
1.) Is only having the 1 cap (100uF) after the regulator 'ok'? ...single cap? (doesnt match the statement made above though?) (I just ordered the PCB's too!) LOL 2.) Im thinking 22uF is way to big of a value to use? (C1/C2) should I knock it down?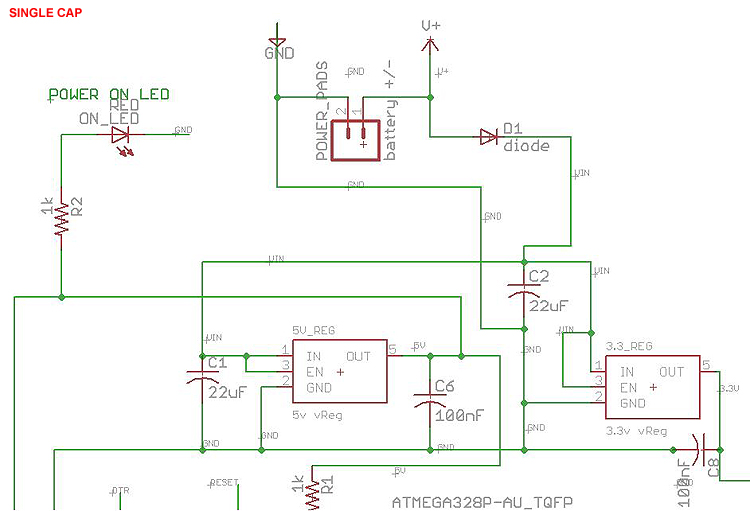 Next.. I have this schematic..(and already made boards..etc..working..etc)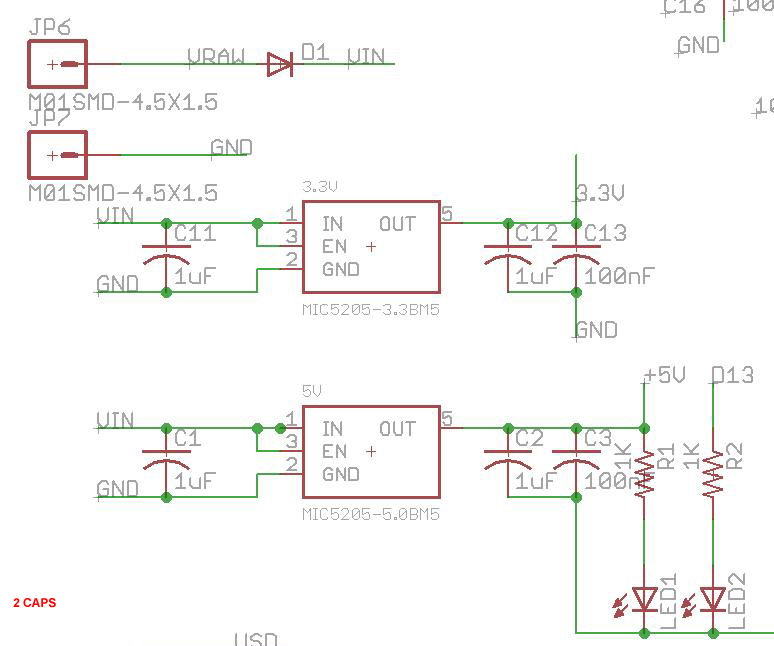 **it 'does' have 2 x caps in parallel..(like the statement above says to do)...
**and it uses a WAY lower value for the cap in front of the vRegulator
will the first project suffer much?
thanks