Hi,
After a lot of searching I could not find a M3 nut small enough to work there.
What I DID (For 100's of robot kits) was use a M3 Brass threaded spacer as the NUT. It was small enough...
Anyone find a source for a M3 nut with small OD I'd love to see it also!
What I Think Happened: The original 4-hole footprint of the original Arduino was OK UNTIL the new version with added connectors GND-AREF-SDA-SCL Now if they had just left Aref out it woulda been fine...
Use an inverted screw as shown:
M2 screws work too.
An M3 screw can be used, however, you will probably need to grind the left side of the head flush with the thread.
An M3 nut can also be ground down on one side, put that side closest to the header.
Or get rid of the SCL header pin with a Dremel rotary tool.
Also use these too.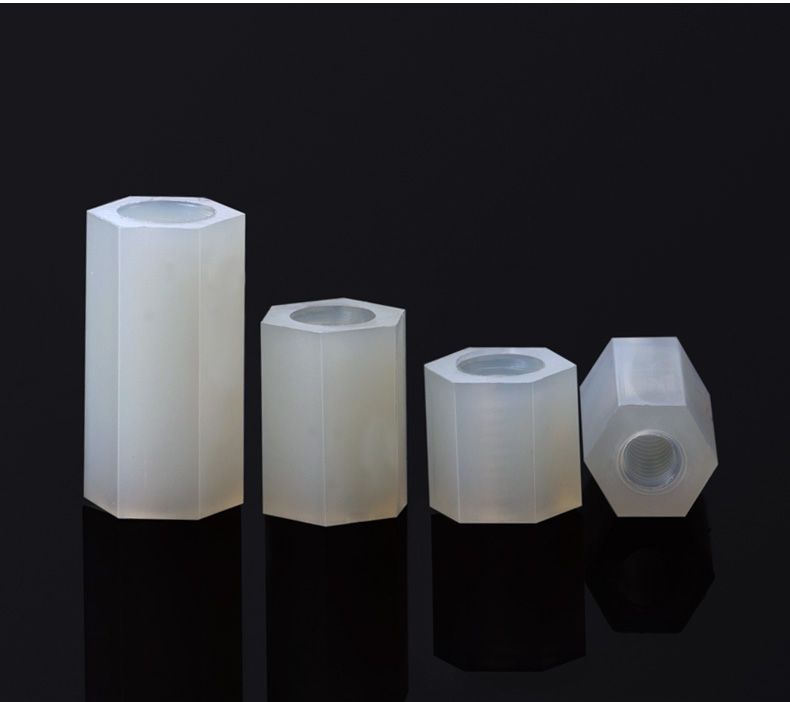 screw on bottom, screw on top, use a spacer that is threaded all the way through in between
I got M2 standoffs just for this reason.
there also make an expanding standoff, no threads.
Hi, all
I have some tube from printer. Fit very tight too.