Hey gang-
I finally have my code worked out the way I want.. and it 'seems' to be running great so far..
its more or less a (customized) Arduino & Waveshield board....
I have added a 'motor' to the mix.. for testing.. and it seems to work great as well and how I want it to.. (albeit it might not have enough torque? as its from some kids toy)
I 'do' have this as an alternate motor. (hoping it has more to torque..but the voltage rating is throwing me off on it?.. maybe I should use a vRegulator on it?)
says 1.5v-3v.. but some comments are saying they have been giving it up to 9v even? (wow)..
http://www.radioshack.com/product/index.jsp?productId=2102828
I have my current motor wired up like this: (and plan to have the other/replacement motor wired up the same way)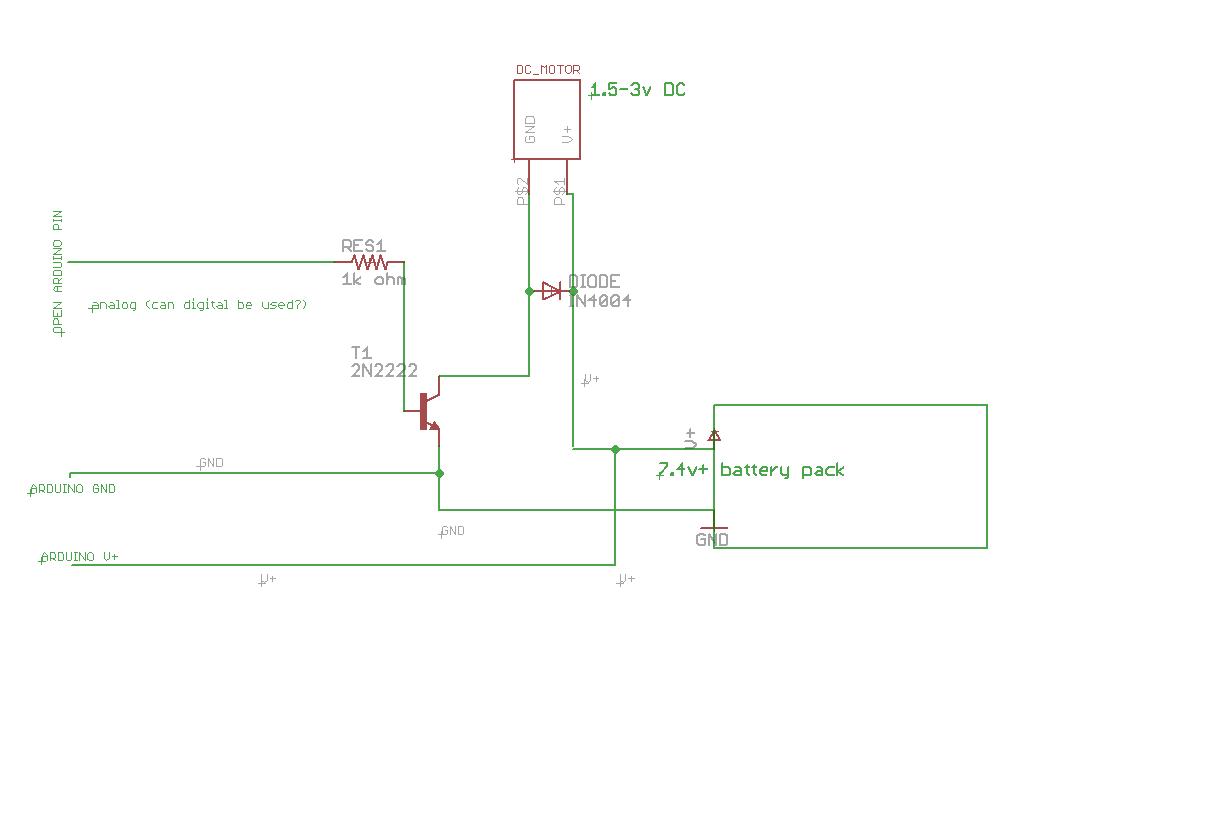 Anyways... the question more at hand is...
Whenever I trigger a sound to play.. I also 'jog' the motor... (or if I press & hold the button.. I repeatedly play an audio clip.. and continuously jog/pulse the motor..etc) However I notice a small whine like a feedback noise over my speaker now????????
After reading previously.. I read there is much 'noise' from a motor when started & stopped.. (which is dangerous when hooking up a motor to Arduino directly)..
As I mentioned I have it wired up as above.. using a transistor, diode, resistor...etc..
What can I do/add to help isolate the motor noise/feedback from the Arduino circuit (dac/amp/speaker)??
Is it the power lines? Do I need to put a cap somewhere? (not sure where)
the second part is maybe locating a better motor? I need it to be small (same size one listed above).. but need to have decent torque on it to spin a tube/turret (gattling gun style)