Hi People
Please see image below. I want to use a few proximity sensor switches for a lift /elevator project for my old/heavy German shepherd dog using an arduino UNO. Travel 6 Ft.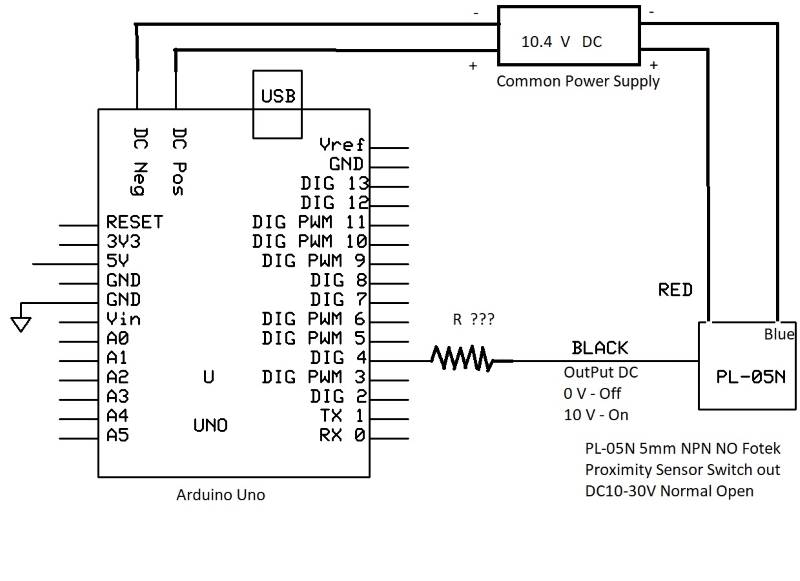 2 questions please if you will. 1) Will this switch connection work? 2) What value resistor do I need.
The 10.4 Volts DC will be coming from 8 X AA rechargeable batteries. The lift will raise and lower 440 lbs the 6 ft in 10 seconds. The switches are: PL-05N 5mm NPN NO Fotek Proximity Sensor Switch out DC10-30V Normal Open from ebay. I plan to use them for top and bottom limits and open/close on 2 doors.
Thanks for looking Rick from Canada