Hello everyone!
Recently... i'm suffering with a huge FTDI headache.
For a long time I've been using severam nanos in my projects. But recently... not sure what happening, but everything is wrong!
Don't know the source of the problem. But I believe it could be a mix of 64bit operating system with recente releases of FTDI drivers. I'm telling this, because everything worked in a Win7 32bit stable environment where everything went fine for about 2 years, til.. changing to win8 64bit in a recent pc format.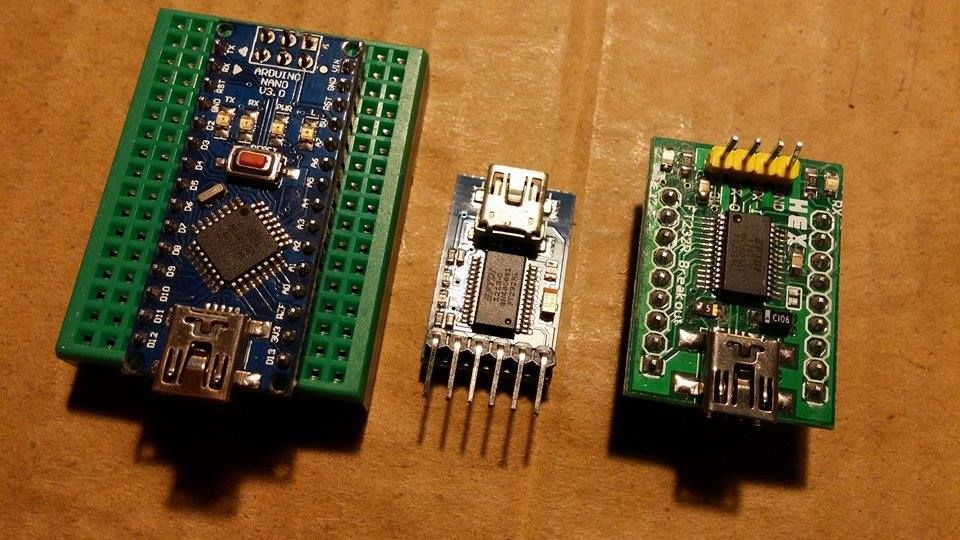 The fact is that I can't get any of this FTDI based usb-to-serial devices runing on windows. Already tried different drivers and always get the epic "code 43" and "usb not recognized" issue. Already googled a lot, and can't resolve the zero vendor id.
This happens with all devices I have. And those usb-to-serial are brand new.
Using linux i have different results. Well... I can't connect to Arduino Nano.
I get the same result... however, I can connect to the other ones:
Nano is working with a script I made probably one year ago. It has been programmed only one time, as I had other nano for development. (that I lost somewhere in my junkyard-like room. but this one had the same problem also) Program inside uses serial to send data via bluetooth. So, I'm not sure if for some reason this collides...
Also, this nano was powered via usb for some time. Not sure if this ruined the chip.
So... my questions are:
1) Using arduino's serial for output can interfere with pc-to-arduino communication? If yes, is it possible to "reset" atmega in a easy way?
2) Anyone experienced similar problems... killed FTDI chip and.. tried to recover it?
3) Any clever suggestions? :)
Thank you so much!