hi all,
I turn to this forum, because I'm really desperate. Natively, I speak dutch, so don't mind poor language please.
I am a novice, by the way, I'm learning as I go. After having played around with some basic Arduino stuff, I decided I'd have a go at something a little more advanced.
The image below is a pretty accurate reproduction of my first test-layout-on-a-breadboard . I worked fine then. It simply measures analog stuff and switches relays (to open some 220 v (low current) valves.) The LCD displays the analog values.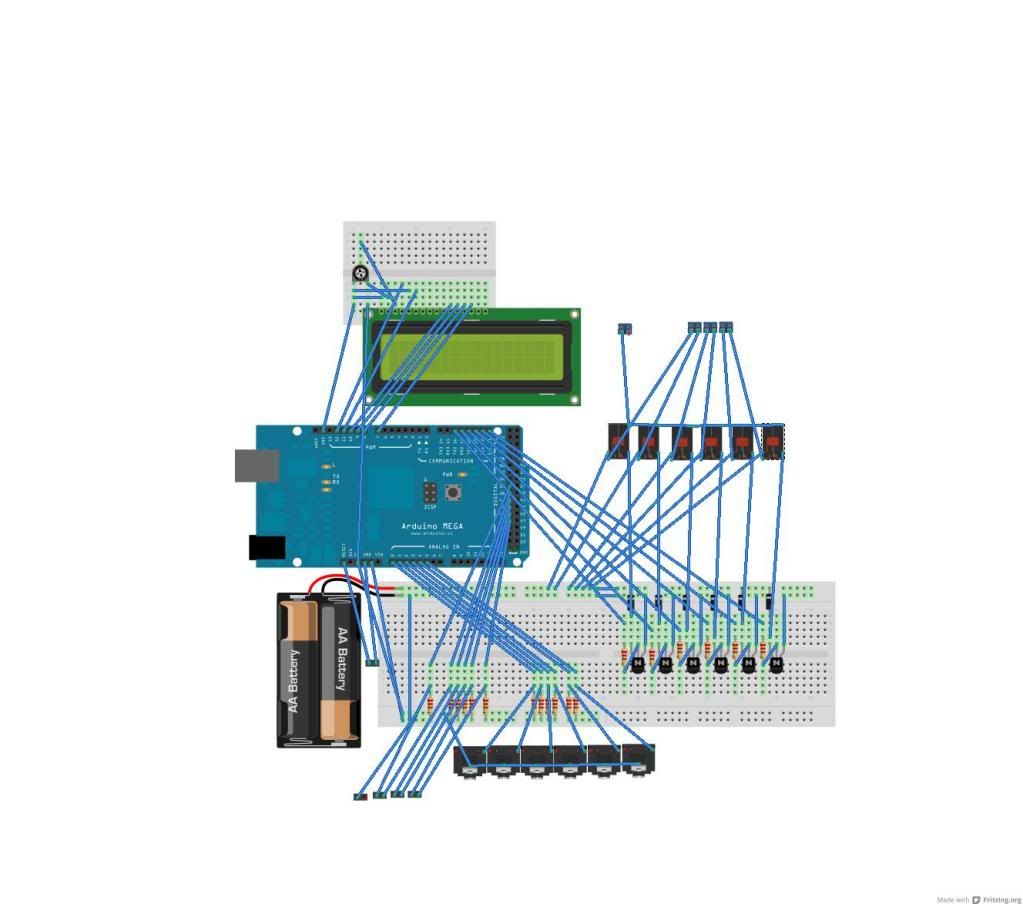 (sorry for the type of image, I think this is clearer than a schema I could make)
It was until I made a PCB of it, that problems began. More specificly, I discovered that it still worked fine UNTIL I connect 220v to the relay contacts. The display flips almost every time I do that, and if it doesn't, it'll flip almost certainly the first time one of the relays re-open (after having been closed). I guess that the mini-spark that is generated when adding 220v generates interferance (noise?) with one of the graphics chips on the back of the display.
The arduino still performs it's task, but I can't read the display any more (messed up characters).
It is not a programming fault I think, because it works 100% fine before I connect 220vac.
I searched for similar problems on this forum and some other places, and there seem to be a few examples, but none of the solutions were satisfying to me.
I tried turning off/on the display after every loop (but once the LCD flips, it doesn't listen to those commands any more)
I tried adding some capacitors at different places, but the problem persists.
any ideas anyone?
thx Turok